Organic product line
Natural Baltic peat and biological growth solutions
Locally sourced peat and agro-organic products
Green Care product line started in 2013 from one of our customers' requests in Latin America. The company had been supplying him with NPK Expert brand fertilizers for several years when he asked about certain types of substrates made per order for his nursery plants in Dominican Republic. Since the NPK Expert brand has a fully equipped laboratory, management decided to set up an organic product development department and testing plant in the company. Thus, working with customers, Green Care product range was expanded to innovative biological chlorine free fertilizer developed from plant waste, biological soil conditioner and germination enhancer and concentrated humic, fulvic and amino acid product extracted from peat and fermented plants. The product range is now complemented by sapropel, which has gone through a post-processing method, thereby lowering transportation and handling costs for this type of product.
Green Care Baltic peat product range include natural peat, pH neutralized peat moss and peat moss substrates packed in 250l polyethylene bags and in different capacity big bales. Liquid concentrate and germination enhancer are available in 20l canisters and 1000l IBC. Both category products are available only for wholesale and can be customized for specific application and branded by Private Label.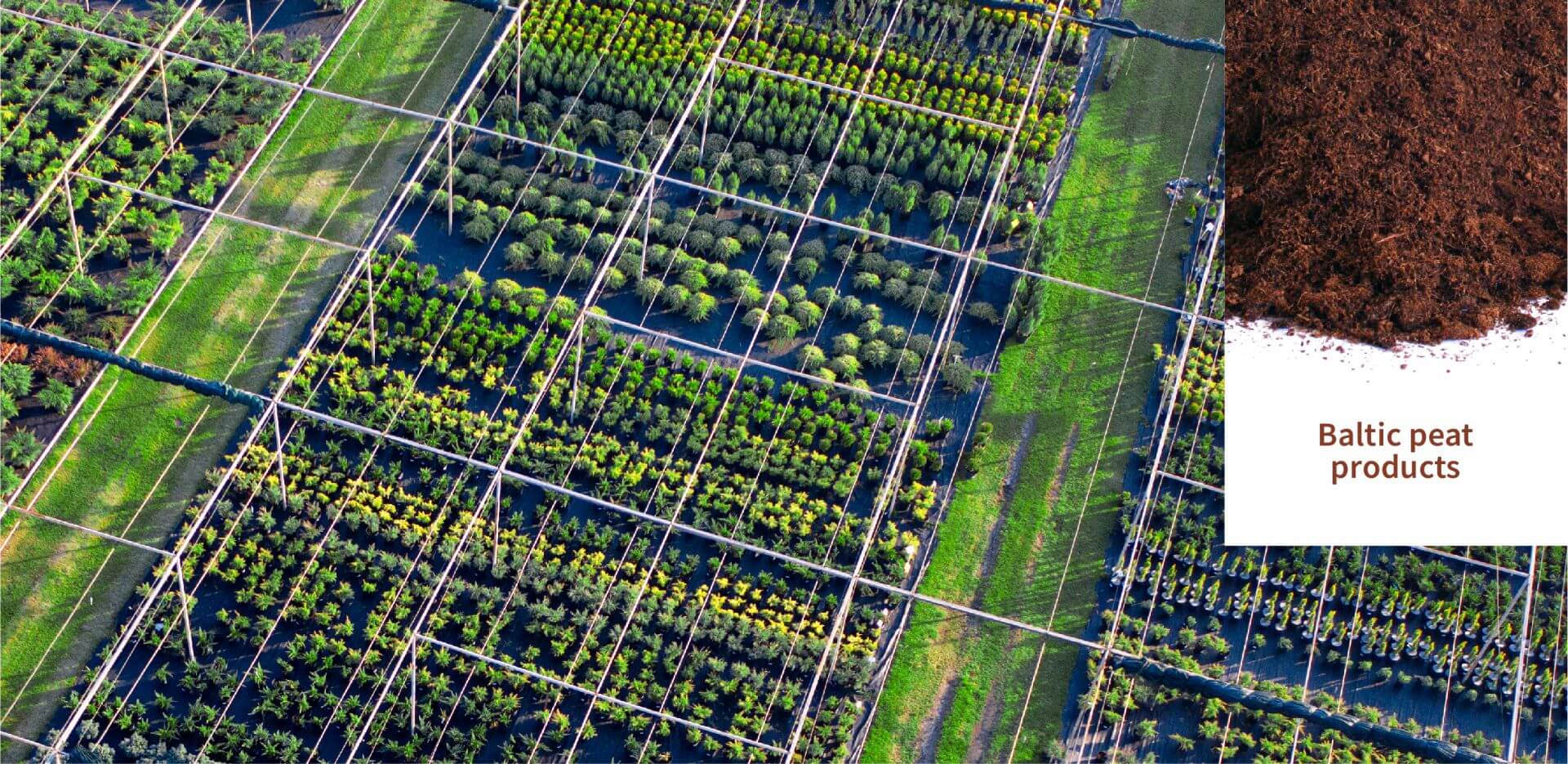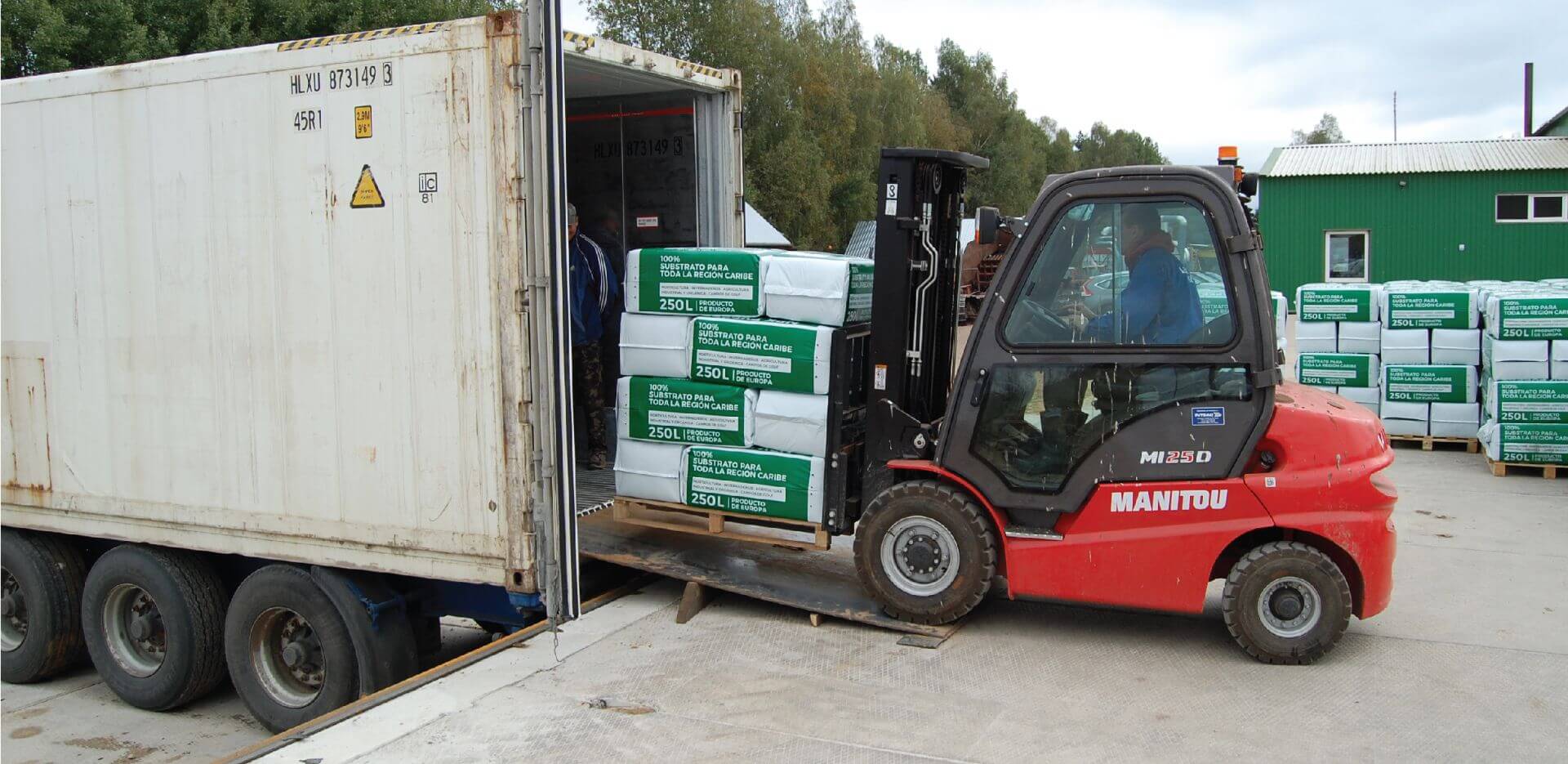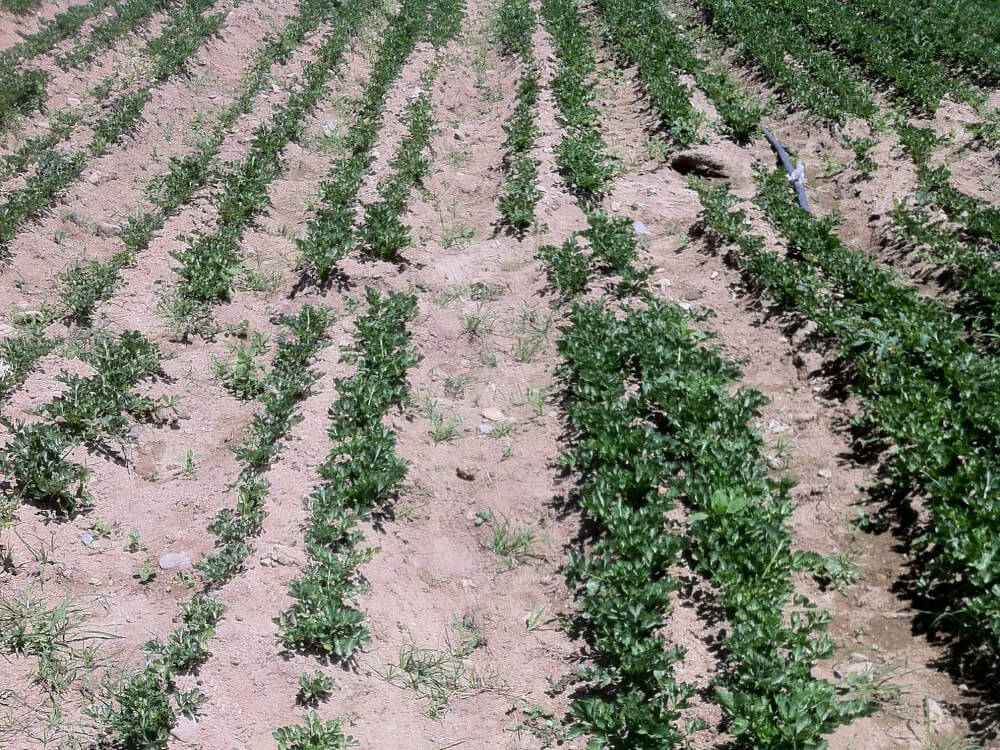 Results
Experimental plantations in Dominican Republic and China proved that systematic and correct plant-oriented product use:
- Improves the taste of fruits and berries, increases the natural sugar content and number of vitamins, antioxidants, and minerals.
- Strengthens immunity of plants after high-stress treatment with pesticides and large amounts of mineral fertilizers.
- Increases yield by an average of 15-20%.
- Decreases infection rates from viruses, fungus, and parasites.
- Allows 15-20% less nitrogen fertilizer to be added to soil, reduces the fruit's nitrate content by 30-40%.
- Improves soil quality, stabilizing soil biota through a significant increase in soil CFU (colony-forming unit) bacteria.
Celery test field with clearly visible growth difference of two weeks for simultaneously sown crop. Farmer used NPK Expert brand fertilizer NPK 15-15-15 and concentrated humic, fulvic and amino acid accelerator produced from Baltic peat.
Listening to customers and sharing our knowledge
Green Care with more than ten different growing media and various biological solutions are now exported and used by farmers in five regions of the world. Over the years, we have been able to adapt and come up with tailored solutions for every business size and the most important to mention the income of local farmers. This was only possible thanks to the cooperation between our production and laboratory facilities with the main agent network and farmers around the world. Fast communication, feedback, and teams' collaboration proved to be a significant basis for an efficient result and satisfaction provided not only by profit but also by process itself. Each semi-annual meeting, that is organized together with our partners only complements and enhances existing and future product concepts.
(Photo of the nursery in Dominican Republic)
In photo: Green Care peat substrates used in vegetable nursery in Dominican Republic.